Lockable Tablet Holder. Desktop & Mobile use
02-05-2019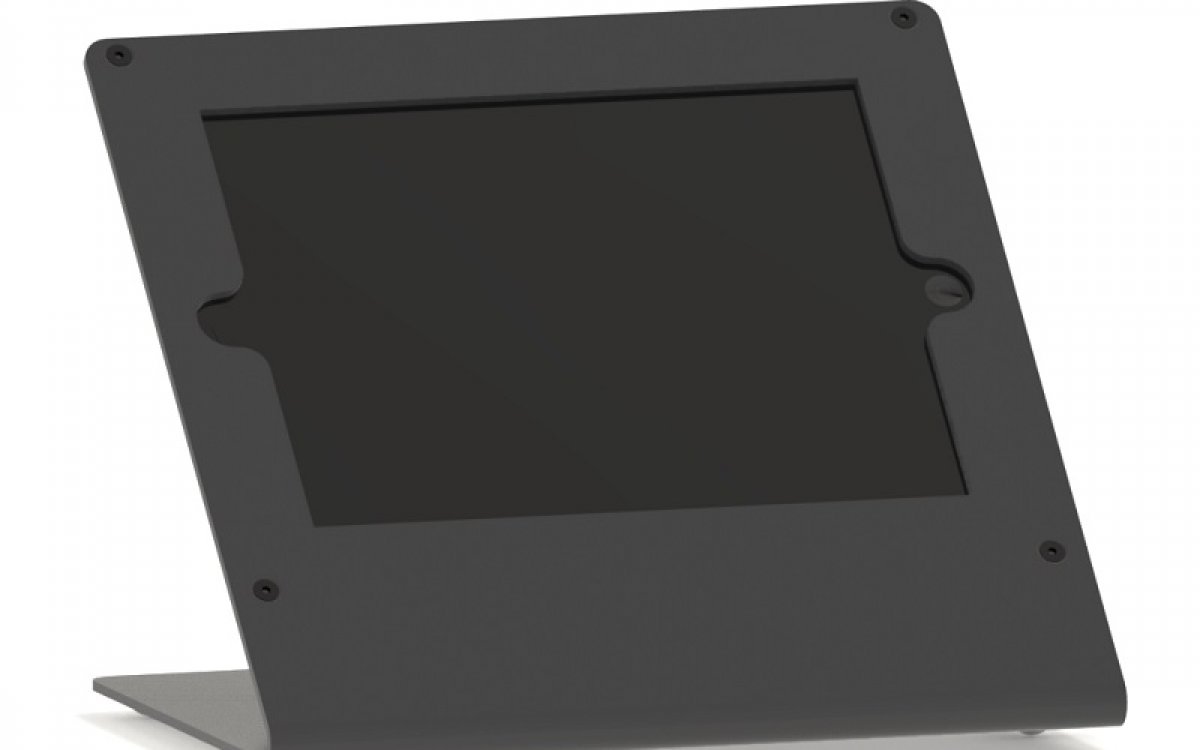 At Techpole, we manufacture Lockable Tablet Stands for all the tablets on the market. With the same design, and security level, we manufacture custom-made models for iPad, Samsung, Huawai, Energy System Pro 3, BQ Aquarius M10 among other models.

In order to design and manufacure a custom tablet stands, we need the client to send us a sample of the tablet model. From the sample we manufacture the tablet Stand taking into account the measurements, power button, battery charging port and other additional ports that each model may have.

The manufacture is always made of durable steel. The frame protects the tablet from theft, hits, scratches etc.
We can make the tablet holder prepared for easy instalation by pre drilled screws or simply we can let the Stand as a mobility unit.

The standard color is black, however, we manufacture the tablets holders any colour chosen by the client proving us the RAL number.

Our model has been used for different applications, Bingo Halls, Restaurant tablet menu, Points- of- Sale, for the customers signature at Clinics, Hospitals, etc ...

Techpole products are known for the modern design and durabilty of our products.

Contact us and let us know your needs.